No AOTC this week, Da-Chief has been whooped upside the head with a bug..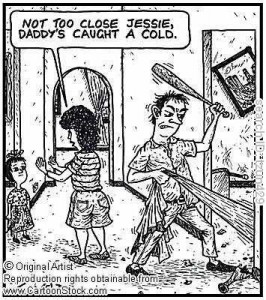 The WORST thing in the world is the common cold.
And I have a DOOZY.
It's equally as hard to do a radio/podcast show when your sneezing and coughing every 5 minutes, plus I would have to work on lighting as my nose right now looks like I'm Rudolph the red-nosed reindeer.  (That or Carl Malden).
My spirits are up though, even after the bears case of "WHOOP ASS" that we suffered on Sunday.  Half of my family is in Packer Heaven, me, not so much.  Although after ranting about of QB all day yesterday, the Doc in me is starting to feel sorry for Cutler now.  Maybe I was a bit to hasty.
I will starting to write more on the site for now on and I will go over this in another post in a few minutes with an actual schedule for our site.  I have to nail a few more things down before publishing first though.
So if you all want to make a sick Chief feel better, send me a bottle of Whiskey and some hot Tea.. (Ok I will go with just the Whiskey!)
Have a great week everyone!
Da-Chief
Corpsman.com