VA Health Records Online

The U.S. Department of Veterans Affairs has announced a new online feature that allows active duty and retired service-members to access their electronic health records (EHRs) online. The VA's "Blue Button" Web Portal gives veterans direct access to the agency's MyHealtheVet personal health record on any computer, including mobile devices. Blue Button capability allows VA patients to download and also share their healthcare records with medical providers. For more information, visit myhealth.va.gov.
To learn more about your state's veteran benefits, visit the Military.com State Veteran's Benefits Directory.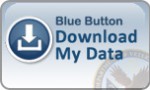 Source:Military.com   http://www.military.com/veterans-report/online-access-to-va-health-records?ESRC=vr.nl