Finally! Congratulations to the FY13 Reserve/FTS Chief Selects!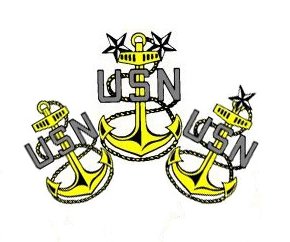 I know it's been a long wait, but the results are finally here. Congratulations to all those selected!
SELECTED RESERVISTS
HMC – CHIEF HOSPITAL CORPSMAN
ABBOTT JOHN P
ACEVEDO MIGUE
ALLEN DEAN KE
BARKMAN MIRIA
BATISTE MARIO
BAYRO ERIKA
BEACH JON LEE
BROWN KIMBERL
BRUNO JOHNNY
CARDENAS LUCE
CARR TERESA M
CHRISTOFORO M
CONROY KATHER
CROWSON ORAN
DAHM JERRY M
DAVILA JAVIER
DIETZ SHEENA
DINI ANGELIA
EHE EDJONA K
ELLIOTT JOHNA
FONTANEZ NELS
FOX CANDICE A
FRANK ERICH J
GONZALES AMAN
GRAHAM KEVIN
HAAGA BONNIE
HEIDRICH JERE
HEINZE ERIC J
HILLERY RACHE
HOMERSTON LYN
HUGHES JOANNE
INTHAVONG SOU
KALUZA LINDA
KING JAMES PA
KIROUAC JOEL
KRAMER MARTIN
LAFEMINA THOM
LEE LISA DIAN
LEGG STEPHANI
LEWIS GERTRUD
LONG JAMES ED
MADDOX VIKKI
MAIN CHARLES
MARIANO RAMON
MCDONALD CHAR
MCGUIRE PATRI
MEAD MOLLY SI
MEADORS IANAN
MEIER JOSEPH
MILLER SUSAN
MOORE ANTHONY
MOUNTZ ZACARY
MURRAY ERIC A
OREILLY NANCY
OTHON CESAR B
OVERKAMP BRAN
PAGE JOSEPH A
PASHOS ANDREW
PENA JOHNNY
PERSAUD ROBER
POUNDS HEATHE
RABORN CLYDE
RUBIN DONALD
SADOGHIANZADE
SALTZ LARRY H
SAMPIERI MICH
SANCHEZ PETE
SAUER DAVID N
SMOKER AMBER
TAYLOR JESSIC
TERHUNE MICHA
TRAN HUYHUNG
UNGER KEVIN A
VALDEZ JOY LE
VANDRIEL TODD
WALKER ROBERT
WALLACE ROMEO
WINNINGHAM GR
ZANOTTI MERIC
ZIELEWICZ PET
FULL TIME SUPPORT
HMC – CHIEF HOSPITAL CORPSMAN
ALEXANDER LIL
CARTER WILFOR
COOK BRIAN RA
CRAVEN SONYAK
CURRIER STEVE
DAUB JULIE MA
DESIERTO DENN
GOMEZ SIMON M
GUYNES ODELL
HART MICHELE
HENDERSON WEN
HENRY MALANZA
HUFFAKER ANDR
JACKSON CLINT
KENNEY ROBERT
KHO KARL ARAN
KNOGGE JARED
LURINS ERIC J
MAXWELL KAREN
MILLER MARK J
RAMIREZ AARON
RAMOS EDGAR
RODRIGUEZ LET
SMITH FRANK J
SMITH PAUL WI
THOMPSON SHEL
TIMMER KEVIN
TOLLIVER RACH
WILLIAMS CRAI
WIMMER RYAN D
YARDE JULIAN
Good luck, and congrats again!