CPO Forced Retirement Discussion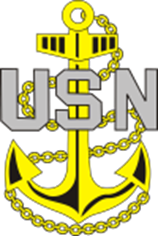 We are holding 2 discussions in our forums on the new "E-7-E9" Retention boards that are starting this year, if your a Chief or above with 20+ years and 3 years time in grade.
Get involved, we want to know what "YOU" Think!!
We host our Online Chat tonight in the Scuttlebutt Forums from 2100-2300 EST. Just click the E-Club Chat button and you can join in on the discussion, or  in our Daily News section in our Scuttlebutt Forums.
If your a Chief or above, please PM me in the forums and I will give you access to our GOATLOCKER area so we can discuss this in the mess as well.
To post on our site you just have to sign up for a free account in the forums.  I hope you join in.
I am posting the recent NAVADMIN below from the CNO for you to peruse as well.
Come on, "WHAT DO YOU THINK?"
RAAUZYUW RUEWMCS0000 0901827-UUUU--RUCRNAD
ZNR UUUUU
R 311827Z MAR 09
FM CNO WASHINGTON DC//N1//
TO NAVADMIN
INFO CNO WASHINGTON DC//N1//
BT
UNCLAS//N01800//
NAVADMIN 096/09
MSGID/GENADMIN/CNO WASHINGTON DC/N1/MAR//
SUBJ/PERFORMANCE-BASED BOARD FOR CONTINUATION OF ENLISTED
PERSONNEL WITH GREATER THAN 20 YEARS ACTIVE SERVICE UPDATE//
REF/A/MSGID/CNO WASHINGTON DC/242158ZJAN09//
REF/B/DOC/ARMED FORCES/19JAN04//REF/C/DOC/SECNAV/28MAR06//
NARR/REF A IS NAVADMIN 030/09.  REF B IS TITLE 10, U.S. CODE
SECTION 611(B).  REF C IS SECNAVINST 1420.1B.//
RMKS/
1.  REF A PROVIDED CRITERIA FOR ELIGIBILITY.  THIS NAVADMIN UPDATE 
PROVIDES GENERAL PERFORMANCE CRITERIA THE BOARD WILL CONSIDER AND 
INFORMATION REGARDING BOARD COMPOSITION.  ADDITIONALLY, THIS UPDATE 
CLARIFIES THE DEFINITION OF OVERSEAS TOURS, PARA 3.E. OF REF A, IN THE 
CONTEXT OF THE CONTINUATION BOARD.  BOTH NAVADMINS SHOULD BE READ IN 
CONJUNCTION WITH ONE ANOTHER.  AS STATED IN REF A, THE CONTINUATION 
BOARD IS PART OF OUR CONTINUED EFFORT TO OPTIMIZE THE QUALITY OF THE 
FORCE WHILE SHAPING END STRENGTH TO MEET FUTURE CHALLENGES.

2.  CONSISTENT WITH LONGSTANDING PERSONNEL POLICY, THE PROCEDURES FOR 
THE CONTINUATION BOARD WILL, TO THE MAXIMUM EXTENT PRACTICABLE, 
PARALLEL THOSE FOR BOARDS CONVENED FOR OFFICERS PURSUANT TO REFS B AND 
C.  THOSE NOT SELECTED FOR CONTINUATION WILL BE OFFERED THE OPPORTUNITY 
TO TRANSFER TO THE FLEET RESERVE IN LIEU OF DISCHARGE.

3.  PERFORMANCE CRITERIA.  THE POSITIVE ATTRIBUTES SUMMARIZED IN 
PARAGRAPHS A THRU C BELOW ARE CONSISTENT WITH THE CHIEF'S MISSION, 
VISION AND GUIDING PRINCIPLES, AND ARE DESCRIPTIVE OF THE SENIOR 
ENLISTED LEADERS THAT ARE THE BEST AND MOST FULLY QUALIFIED TO BE 
SELECTED FOR CONTINUATION.
    A.  THE NAVY REQUIRES MASTER CHIEF PETTY OFFICERS, SENIOR CHIEF 
PETTY OFFICERS AND CHIEF PETTY OFFICERS TO DEVELOP SAILORS AND ENFORCE 
STANDARDS WHILE CONDUCTING THEMSELVES IN A CONSISTENTLY PROFESSIONAL 
AND ETHICAL MANNER.
    B.  THE NAVY BENEFITS WHEN SENIOR ENLISTED LEADERSHIP POSSESSES A 
BROAD SPECTRUM OF EXPERIENCE ON DIVERSE PLATFORMS OR WARFARE 
COMMUNITIES WHILE MEETING THE OPERATIONAL/NON-OPERATIONAL (SEA-
SHORE/CONUS-OCONUS) ROTATIONAL REQUIREMENTS EXPECTED OF THEIR RATE AND 
PAYGRADE.
    C.  THOSE MASTER CHIEF PETTY OFFICERS, SENIOR CHIEF PETTY OFFICERS 
AND CHIEF PETTY OFFICERS THAT DEMONSTRATE THE ABILITY TO GENERATE 
POSITIVE RESULTS AND COMMAND SUCCESS THROUGH TEAM AND PERSONAL 
PERFORMANCE SET THE EXAMPLE FOR OTHERS TO FOLLOW. ADDITIONAL 
CONSIDERATION WILL BE GIVEN TO THEIR ABILITY TO PRODUCE AND FOSTER WELL 
TRAINED ENLISTED AND OFFICER TEAMS WHILE PROVIDING SOUND PROACTIVE 
SOLUTIONS LINKED TO COMMAND AND NAVY MISSION ACCOMPLISHMENTS.
    D.  FOR THE PURPOSE OF THE PERFORMANCE CONTINUATION BOARD, 
DOCUMENTED MISCONDUCT AND SUBSTANDARD PERFORMANCE WILL BE THE PRIMARY 
REASON A CHIEF PETTY OFFICER IS NOT CONTINUED.  THE FOLLOWING 
ATTRIBUTES INDICATE TO THE BOARD THAT AN INDIVIDUAL MAY NOT MEET THE 
PERFORMANCE REQUIREMENTS FOR CONTINUATION.  THE ATTRIBUTES ARE NOT 
INTENDED TO BE ALL INCLUSIVE AS THE BOARD WILL USE ITS JUDGMENT TO 
DETERMINE THE BEST AND MOST FULLY QUALIFIED SAILORS FOR CONTINUATION.
      (1) DOCUMENTED SUBSTANDARD PERFORMANCE OF DUTY TO INCLUDE RECEIPT 
OF A "SIGNIFICANT PROBLEMS" OR "PROGRESSING" PROMOTION RECOMMENDATION,
      (2) DECLINING PERFORMANCE WITH THE SAME REPORTING SENIOR
IN THE SAME PAYGRADE,
      (3) FAILURE TO MAINTAIN PHYSICAL FITNESS ASSESSMENT (PFA)
STANDARDS,
      (4) DETACHMENT FOR CAUSE PER MILPERSMAN 1616-010,
      (5) REMOVAL OF SECURITY CLEARANCE WHEN REQUIRED BY RATING,
      (6) DOCUMENTED MILITARY/CIVILIAN CONVICTION OR NJP,
      (7) DOCUMENTED ADMINISTRATIVE/PERSONNEL ACTION FOR MISCONDUCT 
SUCH AS DUI/DWI/SPOUSE OR CHILD ABUSE.

4.  BOARD COMPOSITION.  THE CONTINUATION BOARD WILL BE COMPOSED OF A 
FLAG OFFICER PRESIDENT PLUS AT LEAST ONE CAPTAIN FROM THE SURFACE, 
SUBMARINE AND AVIATION COMMUNITIES.  CAPTAINS WILL SERVE AS PANEL HEADS 
WHILE ADDITIONAL PANEL OFFICERS, TYPICALLY O-3 AND ABOVE, WILL ASSIST 
PANEL HEADS IN A MANNER SIMILAR TO THE ENLISTED ADVANCEMENT BOARDS.  
FOR EXAMPLE, A CORPSMEN PANEL WOULD HAVE A CAPTAIN AS THE PANEL HEAD 
WITH A NURSE CORPS OFFICER AS A PANEL OFFICER.  SELECTED ACTIVE DUTY 
AND FULL TIME SUPPORT (FTS) FORCE, FLEET AND COMMAND MASTER CHIEFS WILL 
SERVE AS BOARD MEMBERS, AND SELECTED ACTIVE DUTY AND FTS MASTER CHIEFS 
WILL SERVE AS RECORDERS.  NUMBERS OF OFFICER AND ENLISTED BOARD MEMBERS 
WILL BE DETERMINED BY THE POOL OF ELIGIBLE CANDIDATES. CONSISTENT WITH 
THE METHODOLOGY USED FOR ADVANCEMENT BOARDS, ALL OTHER DUTIES OF 
ASSIGNED BOARD MEMBERS ARE SECONDARY TO THE BOARD, AND CHANGES TO 
MEMBERSHIP ARE ONLY ALLOWED IN EXTREME CIRCUMSTANCES.

5.  PARA 3.E. OF REF A STATED: "PERSONNEL WITH ORDERS TO, OR SERVING IN 
THE FIRST TWO YEARS OF, AN OVERSEAS OR DEPARTMENT OF DEFENSE (DOD) AREA 
TOUR AT THE BOARD CONVENING DATE ARE EXEMPT FROM THE CONTINUATION BOARD 
AS THESE ARE COMPETITIVE BILLETS WITH A RIGOROUS SCREENING PROCESS.  
PERSONNEL WHO HAVE SERVED OVER TWO YEARS IN AN OVERSEAS TOUR WILL BE 
CONSIDERED BY THE BOARD."

6.  AMPLIFICATION FOR PARA 3.E. OF REF A IS AS FOLLOWS:
    A.  OVERSEAS, FOR PURPOSES OF THE CONTINUATION BOARD, IS DEFINED AS 
TYPE 3, 4 OR 6 DUTY LOCATIONS OUTSIDE THE FIFTY UNITED STATES AND THE 
DISTRICT OF COLUMBIA.
    B.  FOR BACK-TO-BACK OVERSEAS TOURS, ONLY PERSONNEL SERVING IN THE 
FIRST TWO YEARS OF THE FIRST OVERSEAS TOUR ARE EXEMPT FROM THE 
CONTINUATION BOARD.  CONSECUTIVE OVERSEAS TOUR (COT)/OVERSEAS TOUR 
EXTENSION INCENTIVE PROGRAM (OTEIP) REQUIREMENTS WILL NOT EXEMPT A 
SAILOR FROM CONSIDERATION BY THE BOARD.  COT/OTEIP RECOUPMENTS FROM 
SAILORS NOT SELECTED FOR CONTINUATION WILL BE PROCESSED EXTERNAL TO THE 
CONTINUATION BOARD.

7.  POINTS OF CONTACT:
- ACTIVE DUTY CONTINUATION BOARD:  ETCM JOHN CROTTS, PERS-811,
AT (901) 874-2245/DSN 882 OR EMAIL AT JOHN.CROTTS(AT)NAVY.MIL.
- FULL TIME SUPPORT CONTINUATION BOARD: PSCM DOUG VANCE, PERS-812,
AT (901) 874-4540/DSN 882 OR EMAIL AT JOHN.D.VANCE(AT)NAVY.MIL.
- CONTINUATION BOARD POLICY AND TRANSITION TIME WAIVER:
CDR STUART SATTERWHITE, OPNAV N132, AT (703) 693-2309/DSN 223
OR EMAIL AT STUART.SATTERWHITE(AT)NAVY.MIL.
- FLEET RESERVE/RETIREMENTS:  MR. MICHAEL LYNN, PERS-823,
AT (901) 874-3246/DSN 882 OR EMAIL AT MICHAEL.J.LYNN(AT)NAVY.MIL.

8.  RELEASED BY VADM MARK FERGUSON, N1.//
BT
#0000
NNNN