Apple I-Phone Vs. RIM Blackberry Bold .. Take 3 or is it 4 or ….??
ARRRGHHH!!!!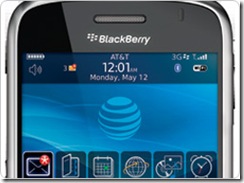 I was "THIS CLOSE" to buying a Apple I-Phone this weekend.  I was maybe 3 doors down from the AT&T Store and they had them in stock.  It was a weak moment.
We were out to see the new Kevin Costner movie "Swing Vote" Which by the way was a good movie.  But that is for a different Article.
Anyway…
We had some time to kill and I had just found out that the Blackberry Bold was going to ship late, supposedly now they are saying Sep 1st at the "EARLIEST" which is speak for "WE GOT PROBLEMS".  Word on the street is that they are having overheating problems and some software glitches.  For those who aren't technically sound, Overheating can come from bad software coding, essentially it makes the processor in the phone go into Cardiac Arrest with V-Tac.  🙂
Anyway the I-Phone has not been without problems as well.  They have had severe software problems with their applications which you can buy on Apple I-Tunes.  What is odd about this is that Apple has to approve each and every software program that goes up.  They essentially "BETA" it for us.  Apple is not known for flaky software, and by what some that I respect are saying, It is the I-Tunes Install that is the problem, not necessarily the applications.
Leo Laporte  (Owner of the Twit Network and evangelist of all things Tech,  Twit can be found at http://www.twit.tv., or http://www.twitlive.tv) has had to re-install from Scratch his I-Phone 2.0 3 times now.  He thinks he has nailed the problem, and has come up with a fix, I will post it upon confirmation.
I need a phone that can help me now.  Corpsman.com is a full time job.  You should have seen me the few days before the CPO results came out.  I had to be connected.  I was Txt'ing Crazycajun in Lajeune constantly and other contacts I have.  Since it is Summer Vacation though, and I am my kids dad, I could not be tied to the computer.  My Samsung Blackjack (Version 1) was ok, but I can't even view my own webpage.  I "NEED" A phone that can render the whole thing and let me update on the fly.
So I was that Close, I was "Green" to go from COMNAVWIFECOM to buy the phone.  This is supposed to be my fathers day present from June from her and the kids…..
But I am waiting…..
For the Blackberry Bold a little bit longer.  I hope they are able to fix the kinks as I need a phone that handles these types of applications while I am on the go slaying dragons, helping with homework, driving to swim lessons, or kissing a boo boo.
Patience is a virtue….. 🙂
Da-Chief